Superfluity
2021. Video (color, silent), media player, screen or projector.
Superfluity
is a series of three looping animations depicting cryptic creatures from an alternate reality where the boundaries between the organic and man-made are blurred. Drawing parallels between the opulence of the Baroque era and the excess of the digital age, the series elicits anxieties about an increasingly technological future and a vanishing natural world. These works were originally released on
Foundation
as NFTs.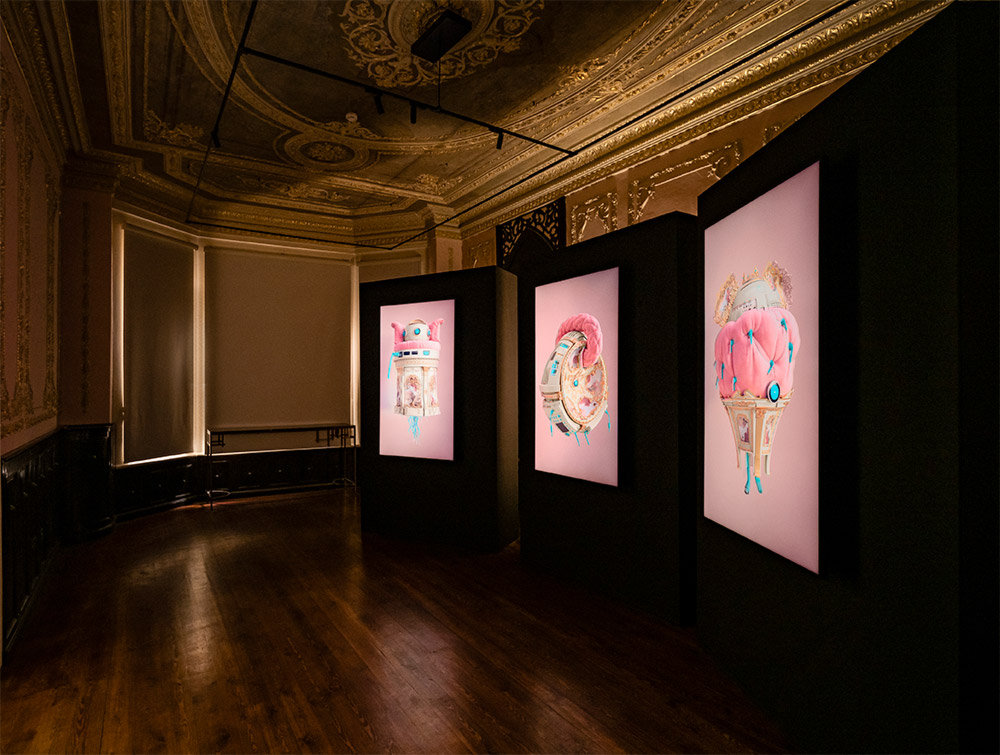 three-channel installation at Kalyon Kültür, Istanbul, Summer 2022.