Disco Beast Sculptures
A series of sculptures was created in connection with the video installation
Disco Beast
. The sculptures present themes and visual imagery from the moving image work in a variety of physical materials.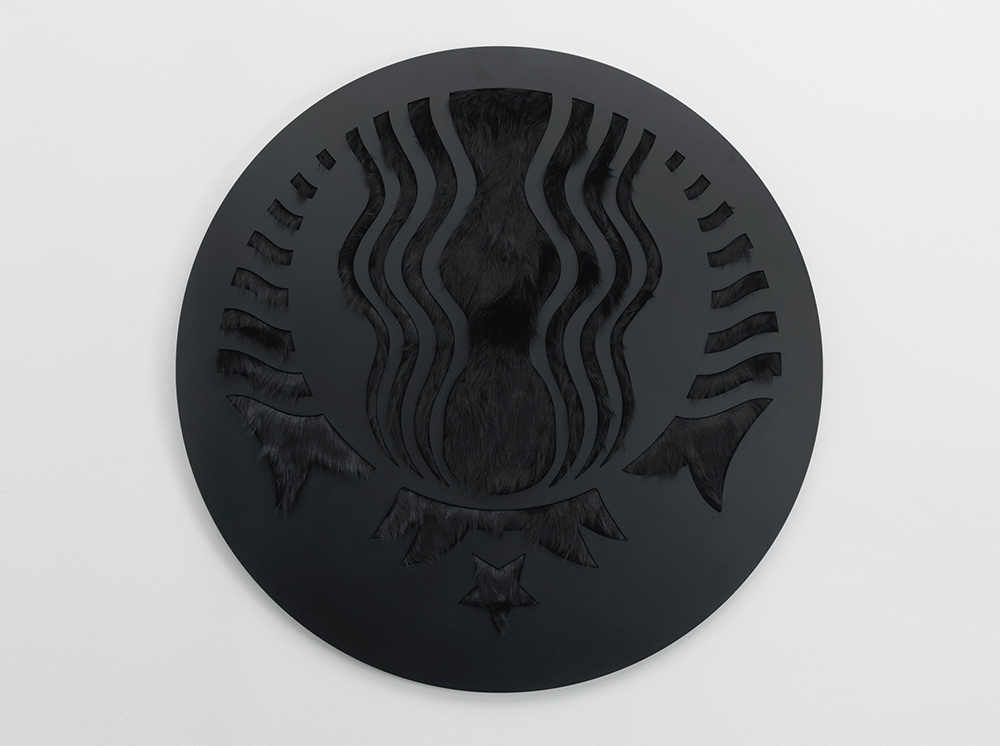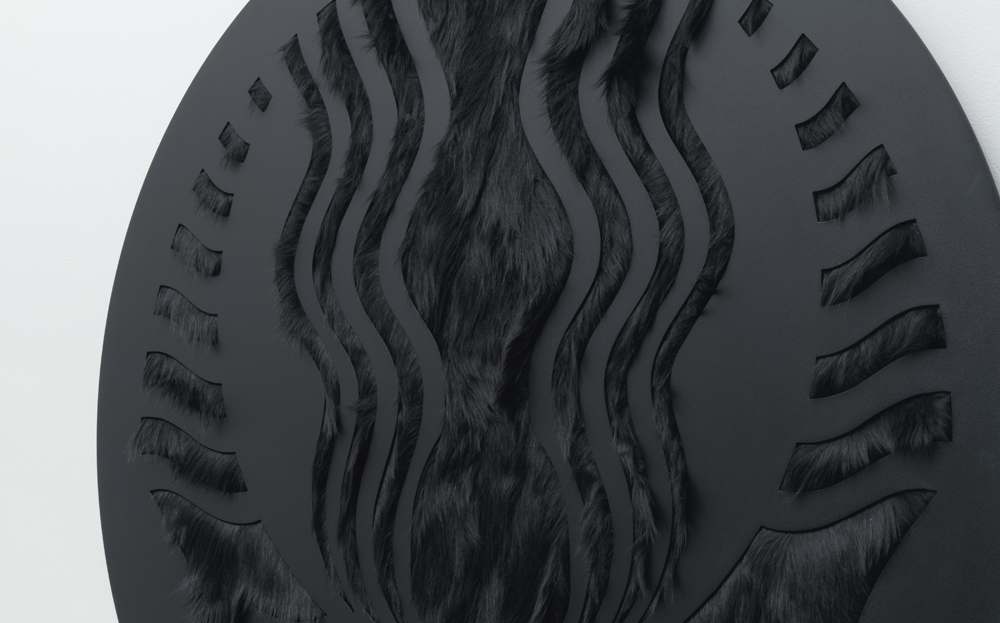 Pumpkin Spice
2017. powder-coated steel, faux fur, MDF. 42 in x 42 in x 1.5 in
Pumpkin Spice selectively removes details of the iconic Starbucks logo, strips it of color, and inverts it, reducing the corporate image to a formal abstraction. Through this subversive gesture, the familiar cultural symbol is transformed into an ominous emblem with the weight and presence of a minimalist sculpture.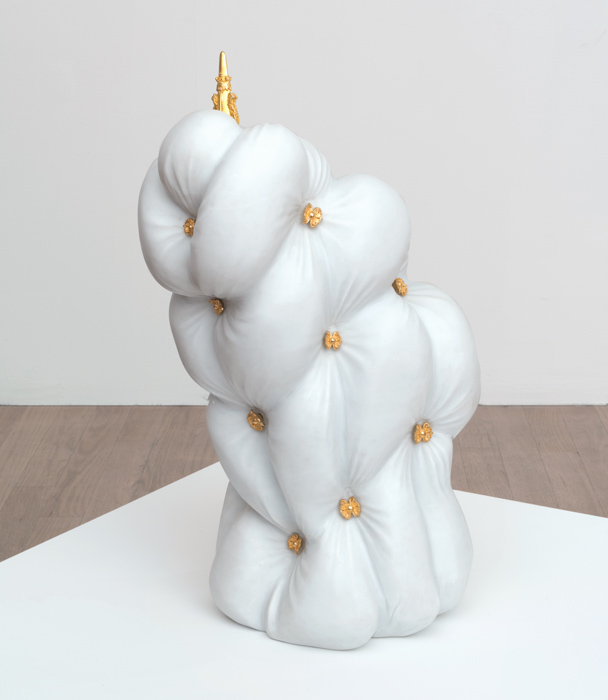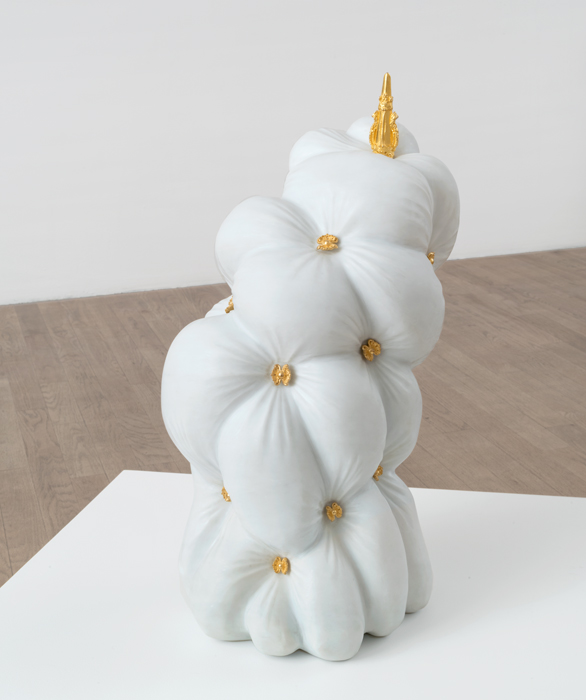 The Unicorn in Bondage
2017. Carrara marble, 3D printed gilt stainless steel. 14 in x 16 in x 27 in
The Unicorn in Bondage is part of a sculptural series of animal forms that appear to be entombed in lavish upholstery. The leather-like surface of the work was carved from marble using robotic milling techniques, and hand finished by the artist at the foot of a quarry in Italy.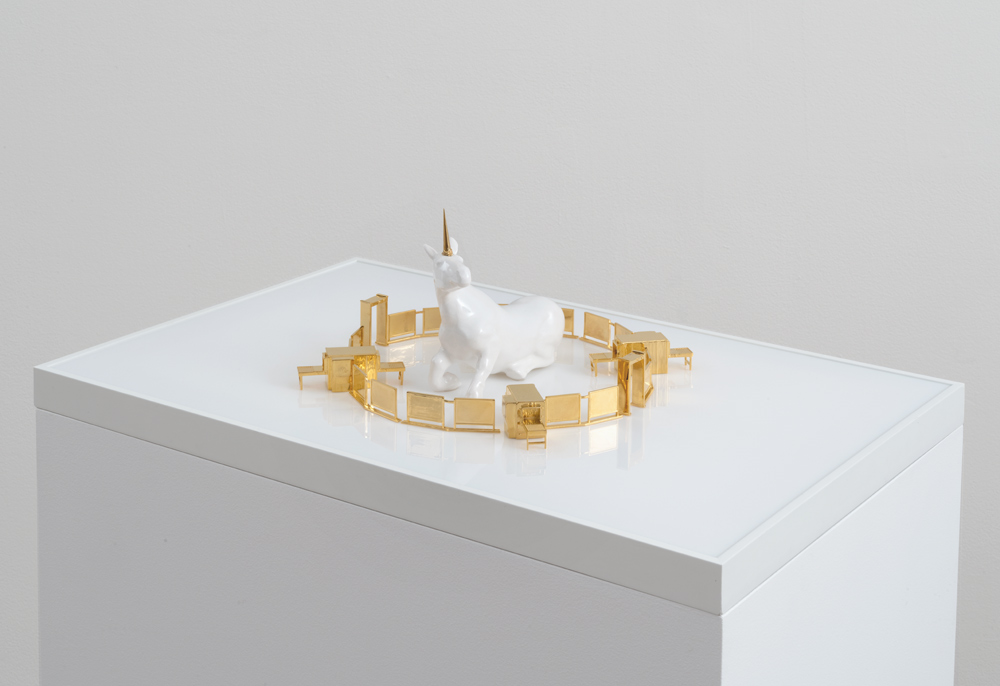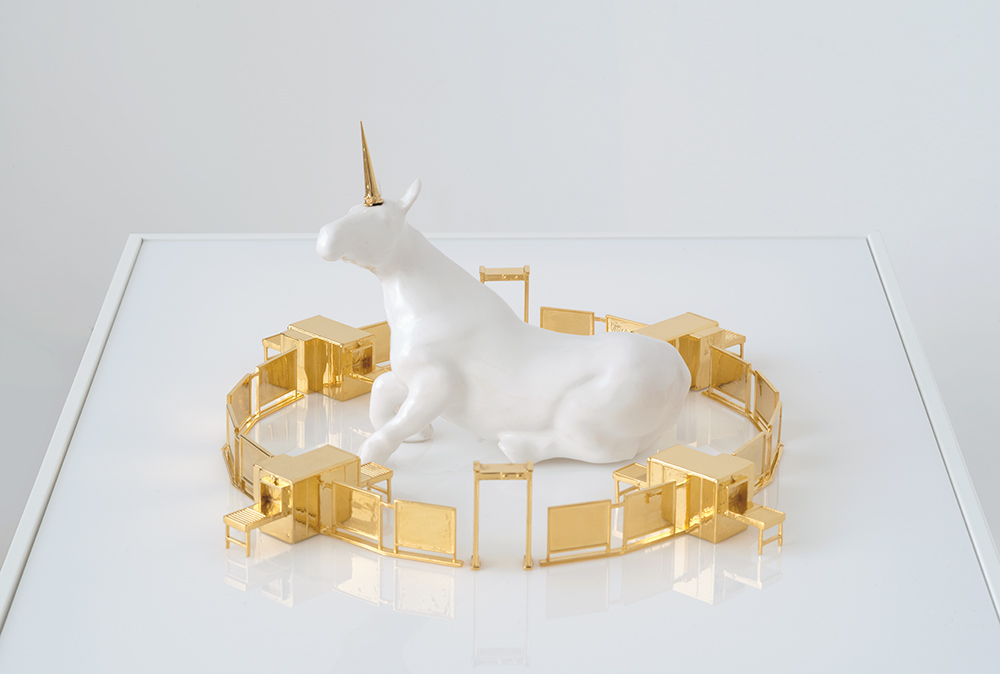 The Unicorn in Captivity
2017. 3d printed 18K gold plated brass, 3D printed porcelain, acrylic. 15 in x 23 in x 8 in
This sculpture refers to the
historic medieval tapestry
of the same name depicting a unicorn loosely tethered to a fruiting tree, resting behind a low fence. The unicorn could escape if he wished, but remains happily confined. Replacing the fence with a gilt TSA checkpoint raises questions of comfort and complicity with the contemporary security state.